LB Bathrooms - Bathroom Installations
Bathroom Installations & Refurbishments
At LB Bathrooms, we go to great lengths to understand your bathroom requirements and aspirations for your project as a whole.
We strive to provide premium bathrooms with careful consideration to aesthetics, functionality & longevity. With a wide selection of products & materials to choose from, we take great pleasure in creating a bathroom solution that is unique to you and your lifestyle, that will last you for years to come.
It's reassuring to know that the majority of our business comes from customer recommendations, speaking volumes about the high levels of customer satisfaction we provide to each and every customer. 
A vast amount of expertise is required to install a bathroom to our high standards. We believe it's what you don't see that counts too.
At LB Bathrooms we have skills and product knowledge that are hard to find in standard bathroom stores.  This means we always specify and install the correct materials and products to give you a bathroom that will last for years to come!
With our handpicked team of professionals, we are able to provide you with a complete solution from project management and in-house professional design and planning, through to structural re-modeling, certified gas, electrical and plumbing works and professional furniture installation, to enable us to complete your bathroom project with ease and proficiency.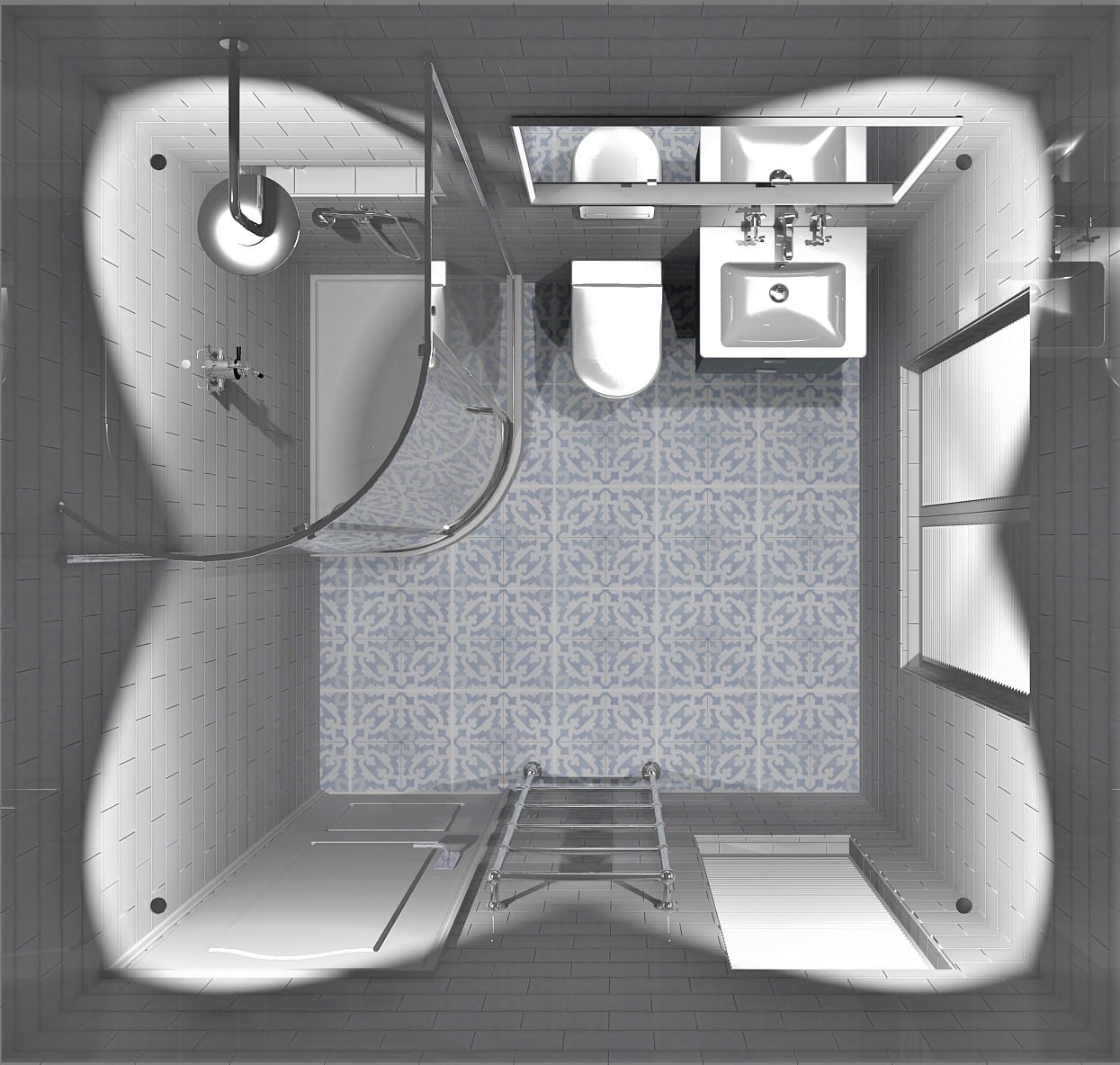 At LB Bathrooms we are perfectionists when it comes to design and passionate when it comes to detail.
That is why we have chosen to supply and install bathroom products from leading manufacturers who reflect our discerning values on quality and those who can tell the difference between hype and timeless design, between fads and well thought-out concepts.
LB Bathroom Installations can offer you leading brands such as Cubico, Merlyn, Hudson Reed and Corian, as well as bespoke options like customised shower trays and glass screens in any size or shape.
LB Bathrooms offers the complete design/supply and installation service. During a site visit we will listen to your requirements and help create a design package to suit your own lifestyle, along with a 3D drawing and quotation.
As one of the most important rooms in the house, one of the rooms you'll go to unwind at the end of a tiring day, the bathroom should be perfect. LB Bathrooms are dedicated to providing you with the best possible bathroom. We tailor make all of the bathrooms to your exact specifications.
Replacing an aging bathroom to something that is more modern, stylish and functional is a great way to improve your quality of life and to add value to your house. LB Bathrooms are dedicated to providing you with the best possible bathroom.
More and more, households are choosing for wetrooms or showerrooms in their house to allow for a greater use of space knowing water can freely move around the whole of the bathroom without damage.
We provide a full bespoke bathroom installation service in the following areas of the UK.








































LB Bathrooms - Bathroom Installations
Building your dream bathroom is easy with LB Bathrooms!


Totally Stress Free
At LB Bathrooms, we understand that refurbishing a tired or dated bathroom can be a hassle you don't have time for. And that's why we offer a comprehensive service that's fully managed from the start to finish.
As we are also fully Gas Safe Registered, there is no need for you to source traders or wait for deliveries to turn up – LB Bathrooms will take care of everything for one very competitive price, with no hidden extras and no nasty shocks. A true win for every customer.


Simple and Easy Installation Service
Fitting a bathroom with us couldn't be easier. First we'll visit to chat about your requirements, then you can choose from a huge selection of suites and fittings available in our manufacturers' catalogues. And here is the really good bit, with LB Bathrooms you can usually save 30% or more on supply and installation costs by using LB Bathrooms rather than buying from showrooms and using the fitters they provide, simply because we don't have their massive overheads.
That's a great saving, whatever your budget. Alternatively you may want to source your own suite and let us fit it for you.
LB Bathrooms offer a comprehensive bathroom installation and refitting service for bathrooms, shower or wetrooms
LB Bathrooms - Bathroom Installations
Why choose LB Bathrooms installation service?


Best Experience
We make sure our customers get the results they are looking for from day one! We leave your home looking as fresh as when we started, guaranteed.


Reliable Pricing
Our pricing is competitive and reliable ensuring there are no hidden costs, no unexpected bills and nothing is ever completed outside of our scope of work. 


Quality Guaranteed
All work carried out by LB Bathrooms comes with a quality guarantee as standard. Leaving you confident that if anything was to go wrong with your new install, our team will sort it.